---The Heat Pump MAXIMIZER is a new computerized control for your heat pump that tells the system how to most efficiently and effectively heat your house.
---With the MAXIMIZER your house is warmer, the system operates at a new level of performance and your wintertime electric bills drop.
For additional information about how it works, visit the Technical Info page.
Customers don't have to tolerate a cold house and high heating bills!!! Contractor pricing and installer training available!!!
We offer a 100% quality guarantee!!!
---
The Ground Hog, our air source/ground source geotheremal heat pump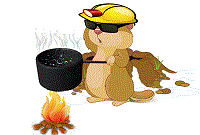 The Atlas Solar Heat Pump System, Up to 32 SEER 5.80 COP.